EPA Training and Testing With Continuing Education in the Greater Charleston, SC Area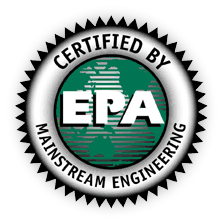 The United States Environmental Protection Agency (EPA) requires all technicians who buy and handle refrigerants and who service A/C systems to pass one or more of their specialized certification tests. These certification programs are to ensure that potentially-harmful refrigerant chemicals are stored, transported, handled, and installed properly to reduce the possibility of bodily and environmental damage.
At Kru-Kel, we are proud to provide training materials, classes, support, and testing administration for these EPA certification programs to our Charleston, SC area customers. We offer local aspiring HVAC technicians access to all of the knowledge and resources they need to excel in these EPA certification tests and jumpstart their career.
In addition to the resources and testing administration we offer for EPA certifications, we also provide training and testing for North American Technician Excellence (NATE) certifications. These NATE certification tests allow HVAC technicians to prove their knowledge and show their commitment to continuing education. NATE certified technicians are in high demand throughout the country, and we at Kru-Kel are dedicated to helping all Charleston, SC area HVAC professionals find the success they deserve.
EPA Training and Testing
was last modified:
October 8th, 2014
by